Seven Hands-On CVC Activities for Early Literacy
Movement-based learning is best practice for kids. This is something that I carry out in all of my lessons, especially with phonics instruction! Learning to read CVC words with movement just makes sense for our little readers. This practice keeps them engaged and motivated to keep trying. Here are some of my favorite hands-on CVC activities to use in your classroom!
Vowel Power CVC cards
In our beginning stages learning CVC words, we spend a lot of time on "vowel power"! When we are looking at a CVC word, we highlight the "vowel power." Where does the movement come in? These strips have a movement that corresponds to each vowel. Once we form a new CVC word, we are able to perform the movement that goes along with the vowel.
Tap Mat
Tap mats are super easy to incorporate into your classroom and don't require a ton of space to do the movement. Each student is given a tap mat to tap/pound the sounds of the word. We tap/pound each sound three times before we blend it together!.
Musical/Xylophone Mats
Why not incorporate music and movement?! When doing this with your students, you can use a real xylophone to demonstrate how to segment and blend and then your students can use the mats to practice independently. I made them "mallets" using drink stirrers and a fuzzy pom!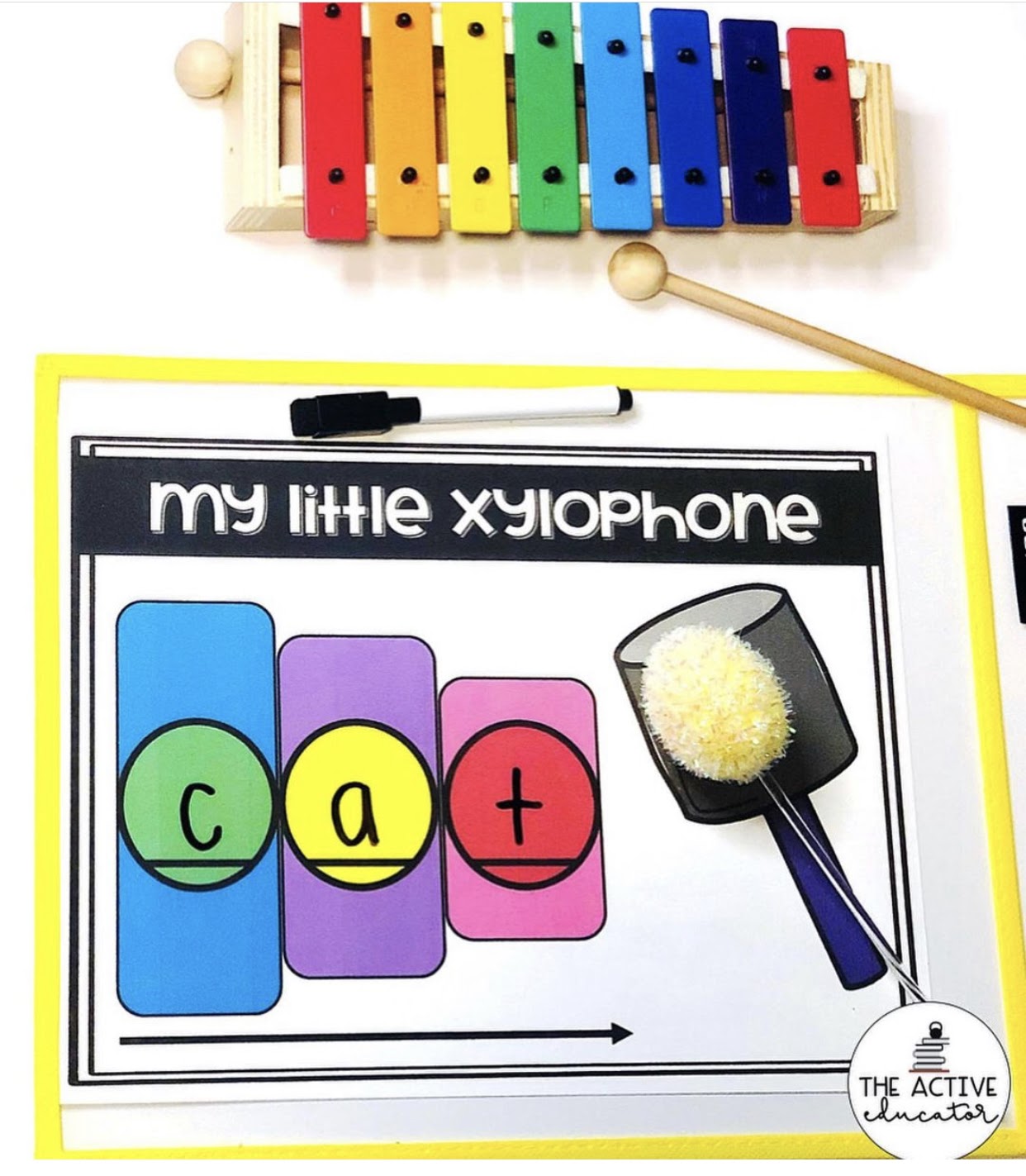 Clap, Snap, Tap
This is one of my favorite hands-on activities and it is a staple in my classroom for phonics practice. Here's how it works: I display a slide with a CVC picture on it and students have to guess the word. After we have the word, we will clap the first sound, snap the second sound and tap the third sound.
Hop and Read
All you need for this activity is:
letter tiles
three rings (can also use hula hoops or cones)
painter's tape
My littles absolutely love hopping and reading each sound. Then they walk back along the painter's tape to blend and read the word!
Step on It!
Your students will love this! You can use stepping stones (just search this on Amazon) and students will take a CVC word and segment the sounds as they step from stone to stone!
CVC Movement Slides
Time to get the whole body involved! In these slides, each letter has a movement attached to it (jump, push up, squat, etc.) Your students will say each sound with the movement attached to it and then blend it together! A win-win for movement and phonics instruction!
View this post on Instagram
Learning to read CVC words with movement is a great way to get your students excited and motivated! Anytime you can incorporate movement into the classroom, your students will be more willing to give it a try! If you're looking to start incorporating movement into your phonics instruction, make sure you check out my entire Hands-On CVC Activities Bundle! It has everything you need to add some movement into your classroom!